Corportate Financial Advice Bexley ~ Corporate Financial Advisor Kent ~ Corporate Financial Planning Bexleyheath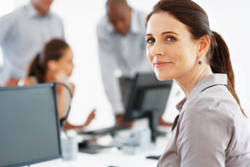 We offer financial planning to the Corporate world from National companies to self-employed one man businesses.
We provide advice to your business and your employees in many areas.
Re-structuring and implementation of pension benefits
Meeting pension legislation requirements
Reviewing your individual or group pension arrangements
Administration of Group Personal Pension Plans
Meeting the requirements for work based pensions / Auto Enrollment and NEST
Financial Clinics for staff members in your offices
Individual financial advice for Directors, Partners and Key Employees
Pre-retirement counselling for employees, Directors and Partners
Group Life cover
Group death in service benefits
Group salary Income Protection
Group Disability Cover
Group Redundancy Insurance
Group Private Medical Insurance
Group Dental Plans
Share protection for Directors
Protection for key employees
Administration services for occupational pension schemes, both money purchase and final salary
Pension Salary Sacrifice
Flexible Menu style Benefit Packages
Commercial Borrowing
SIPP and SASS Pension Arrangements
Group SIPP
Commercial Property Purchase directly or using your pension fund
Business Insurance
Business Owners
Most business owners are usually very busy, and may not realise how vulnerable their business could be to certain events, so let us ask you a few questions?
Q : What would happen if you were unable to work due to illness – would your income stop ?
Q : Could you afford to continue to pay the premises costs, rental payments, staff salaries and your own day to day living costs for your own family ?
Q : What would happen to your business if Key Employees like your business partner, Finance Director or your Co Director became ill and / or stopped contributing to the business, how long could the business and / or their families survive without them ?
Q : What would happen if you die, is your business worth much ? would your husband, wife or partner be able to sell the business ?
Q : If your business partner died today what would happen with their shareholding. Can you afford to take control of the business, if their shares passed to their spouse or children, how would you feel about being in business with them?
Q : Is the real value of the business " Just You" ? What if you are no longer able to work - what effect will this have to the value of your business ?
Business owners need to take the protection of their business and their family very seriously.
The answers are usually simple and not as much cost as you expect.
Having financial planning in place will save you, your family and the business a lot of trouble.
We offer a free 1 hour consultation meeting at your home, office, our office or another suitable location.
Financial Aims Ltd is authorised and regulated by the Financial Conduct Authority (FCA) and entered on the FCA register under reference number 502969.
Corportate Financial Advice Bexley Corporate Financial Advisor Kent Corporate Financial Planning Bexleyheath